True Ability: Seeing the Future
"Can you see my surroundings? I can see You."
"Get in the car, Justin. We are going to the Movies." i answered "ok". i had no plans of being at the Theater tonight nor did i suggest it, so the first thing i asked was what we were going to go watch. "We don't know yet. Let's look up to see what's out." They begin to read the list, "Jumanji, The Greatest Showman, Star Wars..."
Honestly, i had forgotten that The Last Jedi was even out. We went to one AMC to find out all the shows were sold out for all of the different screenings of what we had talked about going to watch. We then drove to a Cobb Theater where the only thing for us to watch within a reasonable time was the latest Star Wars flick.

Now what i didn't tell the group of people i was going to the Movies with was that i had a dream this morning that i recorded, prior to hearing any of these plans or making a decision, where i had a conversation with one of the main characters in Star Wars, a black guy named Finn. in the dream, we had talked about another film called God's Not Dead and developing a "consciousness going Universal".

SW: Episode 8 was very enjoyable to watch, the director had a awesome way of depicting the Supernatural Abilities of the Jedi, having a strong resonance of real phenomenon that happens to me all the time. The Telepathic Sight between the Dark Male Sith and the Light Female Jedi, the immortality of Ancient Masters appearing to their students, Luke Skywalker's levitation and recovering from intense physical strain after going through very Deep Astral Projection. Oh yeah, and seeing the future, of course.

These are the type of miracles that the Mystics have spoken about for centuries. Modern Science can deny the Truth about it all they want, however this has happened to me so many times that i believe i can prove it as 100% real to anyone with a genuine interest. Whether it's meeting someone in a dream before i go see a movie like the example above, a highly unlikely scenario like having a dream that a specific family member gets rushed to the hospital the night before it happens, or a odd topic before it's spoken in the waking world, the chances of our Universe lining up like this should be impossible. Even if it's a simple detail of synchronicity, the implications it has on our knowledge of the Time-Space Continuum is astounding.

Up to this point, it has happened over 1,000 times and i haven't kept a record of any of it. Usually, i just have my mind blown and laugh about it, then continue on with my life. Admittedly that is my mistake for not already having a entire book of all the times i have seen the future. Well at least that changes starting Today. i will be updating this page every time it happens (near daily). i don't make predictions like "there will be a earthquake at this location, at so&so time." The way it works is i will see a Symbol in my dreams, then that Symbol will manifest into reality one way or another. if you are keeping up with the Jester Twins saga, i'm confident you will actually hear it before it happens. i don't go out trying to self-fulfill prophecy, it always has the weirdest ways of surprising me.

Legend
*DS: Dream Symbol
*RM: Reality Manifest
Tuesday, 18th
*DS: i blackedout at a party. When i woke up my phone's battery was drained, when i plugged it in the indicator showed the lightning bolt charging at 12%.
i was shopping when i saw masks for sale in a aisle. There were the Power Rangers, Halo Spartan, and Darth Vader. i said, "i always wanted one of these when i was younger."
i saw the Presence of God hug his daughter innocently from behind (like how i would hug my cat). i described this spiritual wind as a formless, invisible energy flowing like a wave over her.
i went into a smoke shop where they were also selling a blend of fruit drinks. i told the bartentress, "no alcohol". She put tequila in it anyways.

*RM: When i get home at the end of the fox, the first thing i do is place my galaxy watch on its dock to charge as soon as i say hi to my dragon. Sure enough, it was at 12% charge.
The pair of headphones i was using broke, so i had to buy a new pair. When walking in the store aisle, i saw Astro Headphones for sale. Over a decade ago, i had a personal exchange of emails with the Astro company asking if they would let Type Z use their technology at MLG tourneys.
Refilling the butane into my torch lighter.
i did early grocery shopping tonight since i won't have time later this week. i didn't want to mix the old fruit with the fresh produce i bought, there happened to be a large 3 gallon tequila glass on the kitchen counter where i placed it all in.


Saturday, 8th Heavyweight Kitten
*DS: i was in a Greek FF8 plaza where i saw DBZ Emperor, Pilaf, who is a chum that wears a beanie winter cap.
i open a tin can.
*RM: A co-worker brought up the conversation of how cold it has been in Florida. He said, "It has been chilly enough to wear a skullcap...i mean a beanie."
i could hear my cat jump off a bed upstairs and run as fast as possible down the stairs when i opened up the canned wet food.
Friday, 7th Don't Fall For The Clean Water
*DS: "The Divine Tree went beserk looking for the fruit taken from it."
Lorn, Adjunct of the Malazan Empire, with pink hair was hugging a plush bunny with a eyepatch.
*RM: After opening up the spirit realm using Ayahuasca, it became a necessity to use Vine V3 (fruits & vegetables - detailed in War Plan blog) as protection from evil spirits.
Playing Shinobi Light Arts, the original discoverer of chakra is introduced into the storyline, she is known as the "white rabbit". She gives a impartation, "Take in all of the Divine Tree and receive infinite power!"
Wednesday, 14th Planet Earth: Rebirth
*DS: "Must i explain everything?" Thank you Lauren for sending the message :) Two years ago, President Obama and i smoked a joint together. i had a Bible on me, i read a passage from the Apostle Paul that included a passage about a Breatharian named Valentine. Just a couple of days ago, i wrote The Visitation of Gaia episode.
*RM: Out of billions of people she could have chosen, as soon as i woke up and powered on my phone *camera awareness* McCrostie retweeted Obama wishing his wife a Happy Valentine's Day, the message came in like a direct message on my home screen. i wanted to watch a movie within the Final Fantasy Universe to celebrate the holifox, The Spirits Within's entire storyline revolved around Gaia.
Sunday, 11th Inner Thought-life, Desires of the Heart
*DS: i has used the specific word 'Procession' for Warhurst's coming home to live with me in our post-apocalyptic house. Also, the night before i was hanging out with the guys are a arcade bar, they asked me, "If you can go to any restaurant, what would be your go to food?" i gave a personal answer based on Lauren's character, Olive Garden. While thinking about what i was going to say to them, i had a odd craving for Thai food with a vision of a restaurant of that culture, but i didn't say it out loud because i had only been to the place once.
*RM: Right after i recorded my dream, i was invited to go to church. The pastor read a verse from 2 Corinthians:
New Living Translation
But thank God! He has made us his captives and continues to lead us along in Christ's triumphal procession. Now he uses us to spread the knowledge of Christ everywhere, like a sweet perfume.
Not only was the same specific word used on stage, it was in conjunction with 'triumphal' in which i had made a direct connection while transcribing the Jester Twins saga between Warhurst's name and this word to describe my own story of being raised from the dead. After church, my parents took me to a Thai restaurant that i had never been to before, i didn't request it or anything. The food was absolutely scrumptious, i had said while chomping down on Volcano sushi rolls, "this proves that God hears the prayers of our inner thoughts." Finishing dinner, the restaurant was in the middle of two stores within the plaza. To the left there was Trinity wine, to the right there is a Hearing Center (Florida Medical).

Thursday, 8th
*DS: i had taken a bike ride on Bayhead road on the Otherside. i had mentioned the SWAT department, not a common dream symbol. It had turned into the name Claire, notably interpreted of a artist who sings a classic and also the character from the show Heroes who is known to have regenerative healing abilities to even raise from the dead.
*RM: Transcribing the "Elder Wisdom" episode, my grandfather was alive, raised from the dead. We spoke about the messages he had to bring back from the Afterlife. Immediately after, i took a bike ride on Bayhead road on the Otherside. i had called in a SWAT team to neutralize a boy shooting a airsoft gun, this happens in the "Miami Revivalist's Firearm" episode.
Tuesday, 6th
*DS: in transcribing the episode Prayer for a Lost Culture, i added two new concepts to my book. One is a joke about having 'White' neighbors, and the other is about cellphones being a outdated technology like 'Stones'.
*RM: As soon as i finished writing this i went outside to go have a cigarette, while walking through the house the preacher Perry Stone was on TV, specifically talking about Prayer. i had heard him giving a sermon while in israel about a year and a half ago where he talked about how before he got married he had a phone bill of over $300 dollars with his fiance. He said, "Boy was i eager! We would stay up all night talking on the phone because i was burning not wanting to be with a pillow anymore." Shortly after i had watched this sermon, i had watched one of the original Superman movies. Lois Lane was smoking a cigarette in the office of Perry White at the Daily Planet newspaper HQ. i had thought about what the preacher had said about pillows, how Superman is transcendent and didn't have to deal with that issue since he could fly.
Monday, 5th
*DS: i had unlocked the backdoor to my home, when i walked in Dias-Citan was in a fiery red hair color, like id from Xenogears. In a different scene of my dream, i was traveling with Welltall's leg, i later found the Armored Torso that i connected. They were saying of me, "i don't think he realizes how lucky he is to have both of these pieces in the same place, at the same time."
*RM: Opening Quake Champions, i just unlocked a new outfit for Onyx's Runes Mastery map, She looks like Trance Skyfire.

Sunday, 4th
*DS: Living with my girlfriend, i wanted to show off to her my superpowers of seeing the future. We were watching TV, a artist with my same first name performed the Superbowl halftime show (i wrote this a year early so there wouldn't be any confusion or announcements of who would be there). Also, there was a frost frog on a football field and i had a song to go along with today's podcast. When i got in a car i listened to a song called 'Cabineto'. i said the Radio Broadcasters intentionally chose to do this and how it proves my fame.
*RM: Sure enough, today is Superbowl 52 and Justin Timberlake performed for the show. He even did a tribute to Prince, this is significant because the day i announced that i started dating Emma Watson i had made a Wand and immediately after received a twitter text saying that Prince had died. Morgan Freeman appeared in a Mt.Dew commercial breathing frost. The owner of Star Ocean's Blast From The Past store, who in a previous episode of the Jester Twins saga was selling empty cabinets, appeared in a commercial where he was in the car as they were turning the volume knob to a song, exactly the same way i described in my dream this morning.

Saturday, 3rd
*DS: Transcribing about how i was hanging out with Dan, Ryan, and Harry Potter. We were playing a fighter videogame Shadows vs Saiyans. We then played sports.
*RM: My brother invited me over to his house, i was only over to visit the newborn twins. It was getting late and i was about to leave when he asked i could stay for awhile to show me his new Xbox One X. The first game he popped in was Mortal Kombat, Subzero vs Raiden. We then played FIFA socces, Brazil vs Spain.

Friday, 2nd
*DS: i was at my grandparents' front doorstep with my bearded Dragon who got rained on.
*RM: i had to buy a bottle today to water mist Ginova, she looked like she was getting rained on.

Thursday, 1st
*DS: i was in a Psychologist office, along with someone named Wally. i held two bottles of pills, one of Ecstasy capsules and the other of Ayahuasca Vine pills.
Also, there was a haunting where there was a spirit named Fred Flintstone with bullet holes in him.
*RM: One of my parents walked into my room during the middle of the day while on the phone leaving a voicemessage saying, "Wally, give me a call."
i hadn't played Quake Champions for about a month, i even had to reinstall the whole program when i opened it up today. It showed the statistic results from the last time i was on. i had forgotten who i played against that match, it turned out one of them had a play on words on their name, FlintRedstone.
Friday, 26th
*DM: i had let my niece Analiz sleep on my bed while i slept on the dresser.
*RM: There is a old joke that she made a long time ago that is too funny to not keep on record. It was brought up this morning after watching a show.
*Knock Knock*
Who is there?
Isabelle.
Isabelle who?
Isabelle is a bike.

Thursday, 25th
*DM: i spoke about the details of there being a Executioner, a long equation chalkboard, and using the cushion from my living room rocking chair to levitate.
*RM: A interesting phenomenon is happening during this brief time period of transcribing the Jester Twins podcast into written form. My current dreams are overlapping and aligning with the entry that i write, today was Jitt Execution. i watched a movie where there is even a quick flash of the equation chalkboard at the end of the film when the teleportation pins for recruitment are given out. i watched the entire movie sitting on the exact same cushion i used to levitate.

Tuesday, 23rd
*DM: Having dinner at Olive Garden, i had made a joke after catching a whiff of wine odor. i said, "cough cough cough. Shoot Mom, i'm getting drunk off of the secondhand alcohol. Didn't you read the sign? No Drinking Inside." i was then writing about a dream i had a long time ago where Emma said, "Rabba Stowlee". There was a television that would say the same exact words after i had said it.
*RM: Getting home from dinner, i was working on the transcription for my book. i didn't know this happened in my next entry before the prophetic act. It was about a Prophet smoking a really old pot strain called Golden Rhino. i was in a car with the Man and my GodMom, we were getting high off the secondhand smoke. As i was getting ready for bed, i realized i left my water downstairs. When i made it to the kitchen, i only heard about a 10 second span of audiobible that my dad was listening to it while sleeping. It said, "There was a man named Rabba."

Thursday, 18th
*DS: i was buying a house with a glass ceiling. i said "i can sit here and watch the Sun for breakfast, lunch, and dinner." i went to the hospital for my dad who was admitted
*RM: i went to a Greek restaurant with my parents in New Port Richey. My dad repeatedly (at least five times) said "this meal is breakfast, lunch, and dinner." He then told me he we was going into the hospital the next day to have surgery done.
Tuesday, 16th
*DS: Riding in a the infinity with Miki, we talked about the West Coast of Florida and the "miles" stretching between the cities. i had turned into SuperTails from Sonic, his name is Miles.
*RM: i went to the gas station, at the pump its slogan was "Takes you miles away."
Sunday, 14th
*DS: i was speaking with another MLG Halo Pro known as Tsquared (Tom Taylor) about some trouble i was having with my eyes.
*RM: i watched the Tom Clancy's Rainbow Six Seige invitational tournament, the first game has someone named EnvyTaylor.mts
Twitch - Rainbow Six Invitational 2018 - APAC qualifiers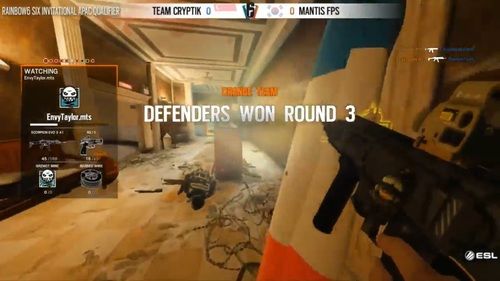 Saturday, 13th
*DS: Minister of Drunken Glory, Silas Valentine, was sitting in a chair underwater at the bottom of my grandparent's pool.
*RM: i just started playing League of Legends, on my first game their was someone playing Miss Fortune using the Summoner Name, Silas1326.

Wednesday, 10th
Happy Birthfox to my best friend Lauren McCrostie!

Monday, 8th
*DS: There was a Janitor cleaning the floors of my bathroom. Also, i spoke with Albert about Forgiveness.
*RM: My family invited guests over, so i ended up sweeping the tile floors of my restroom. Pastor Albert was over for Dinner.
Sunday, 7th - LSD Birthday Present
*DS: Type-Z was playing in a FFA, where we ended up in a Chemistry Lab and i met Mr.Farlow, my teacher on the subject.
*RM: it happened again, after i woke up i heard Angels singing a different song that i haven't listened to in half a year, "Are we going up or just going down? It's only a matter of time until were all found out. Take your tears, put them on ice, i swear i'll burn down the City to show you the Light." That was the lyric i knew, when i looked up the Song "Sophomore Slump or Comeback of the Year" the verse says, "We are the Chemists, who have found the formula to make your heart swell and burst. No matter what they say, don't believe a word."

Saturday, 6th
*DS: i was looking through a menu of Hero Supermoves in Star Ocean 4. in the game, there is a entity called the "Epiphany of Guidance". i had originally named my latest episode "Trigcrystal" (in podcast details).
*RM: Tofox is a Christian Holy Day called Epiphany. i even got caught in heavy traffic due to people traveling to my area to celebrate the occasion. i had gone to the pet store where there was a kitten adoption happening. i said, "oh look! this cat sleeping looks just like mine when he was young." Her name was Crystal.

From the Star Ocean wiki:
"The Epiphanies of Guidance are an entity from the Star Ocean that manifest themselves to the Cardianon. It is a floating object that is diamond shaped. It makes whoever uses it feel like a God."

Epiphany wiki:
"Epiphany (/ɪˈpɪfəni/ i-PIFF-ə-nee), also Theophany, is a Christian feast day that celebrates the revelation of God incarnate as Jesus Christ. It also commemorate the baptism of Jesus on both sides of the Jordan River, seen as his manifestation to the world as the Son of God.
Friday, 5th
*DS: i was held at gunpoint by my old friend, Andrew Fulford, who i haven't talked to in years.
*RM: in my first game of Quickplay today, one of the tags someone was using was "Andrew".

Thursday, 4th - Diamond Sky Cathedrals
*DS: i was on a Eternal Winter Star Wars planet destroying robots. A friend from Elementary School (Matt Powell) suggests me to take up Trigonometry. There was a Ninja from the Leaf Village that ate a Snake.
*RM: i went to the Cheesecake Factory restaurant for a family member's birthday. The first thing my oldest niece says to me is how she just watched the newest Star Wars movie. Our entire conversation over dinner continued to be about The Last Jedi. Afterwards, when i went out to the parking lot there was a Nissan "Rogue" parked next to my car. On the drive home, i saw a huge billboard for a Law Attorney named Matt Powell. Today, i skyped for the first time with a native from a Tribe in Peru who operates a Ayahuasca Retreat Center.
Tuesday, 2nd - Mt. Dune, the Spice must flow.
*DS: My girl took my hand and led me into her car where she sang a song to me i had never heard before.
*RM: i woke up hearing Angels singing a song that i haven't listened to in half a year. i didn't know the lyrics, all i could make out from them was "i think She has the right idea...". i looked up the eleventh track from Minus the Bear's "Highly Refined Pirates" album, the verse sings "She takes my hand and pulls hard, then we take the dash into her car".

Monday, 1st
*DS: Playing on a Psilocybin Arcade cabinet in a casino.
*RM: Noticed the Arcade for the first time on Hanamura.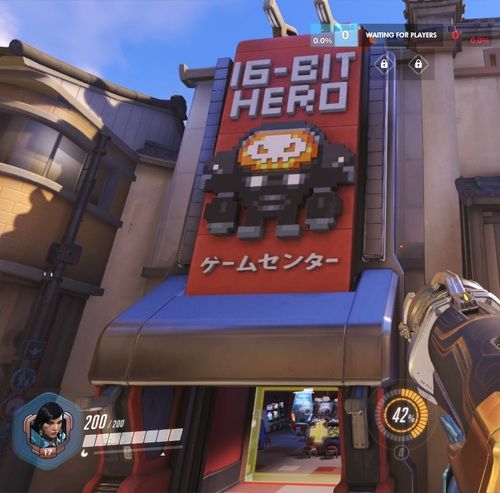 12/29/17
DS: Discussion about who would play the star role in the MegaMan X movie.
While walking around the city, i saw Dwayne "The Rock" Johnson lifting weights at a public park.
i was then in a conference room where there were thieves with hostages, pointing guns at people.
RM: Out on a bike ride, i had to make a pit stop at my community park's restroom. On the playground there was a guy doing workout drills (push-ups, pull-ups, etc.)
i decided to view the Overwatch World Cup, it turns out the event was happening at the Los Angeles "Anaheim Conference Center".

12/27/17
DS: i was playing guitar. Different chords would make it rain and thunder as if i was orchestrating the storm.
RM: Movie - All Saints. Burma refugees are brought to the Church of Smyrna. The Pastor's Wife buys a guitar because she says the kids will think it's cool, meanwhile the Pastor is getting rained on in a field trying to figure out how to save the church from closing when God speaks to him through a storm.

12/15/17
DS: Magneto from X-men was going in&out of a doorway from Earth to Hyperspace, "I'm about to prove to the World that i am a multidimensional being."
RM: My Cat had taken a poopy in his litter box, so i opened up the doors to let some fresh air in. i shut the screen doors to keep kitten in the house. Someone started a conversation about how the screen uses strong magnets to keep the door closed.
*note: this is a good example of how God has a sense of humor.

9/20/17
DS: i met my Wife in the Spirit Realm, her eyes looked like the Ecliptic Sun.
RM: i hadn't heard anything about the Solar Eclipse this year until right after i had the dream...i got to watch it with my own eyes.