Cosmos is inviting you to be a part of our Company.
Does your current brand of cigarettes pay you to smoke their product? Well, i have good news for you. We are going to pay you $20 every time you send someone to buy from our online store.
(Learn more.
Bonus payout - The Path of Financial Freedom
)
Our Price (per carton): $48.66
With two referrals: only $8.66!
When you order 3, get 1 one carton free (Save $50 dollars)
*Click for details
*HCLeague pass included.
*1 carton = 10 packs
We live in a World where 20,000 kids die of starvation every day. It's the heart of our company to reach out to those in extreme poverty. World Vision offers a program where we get to sponsor one of these children every time we raise $39 dollars. 20%+ of all our proceeds will be donated to this cause.
Learn more about the sponsorship program
.
(our company goal is to be able to afford giving 90% of all profits to heal poverty)
Let us as the gaming community show that we can make our impact on the World!
introduction in the infinity G35 Coupe

*True Ability: Seeing the Future is now in the Jester Twins podcast.
The latest technology of videogames has been released with uncanny power. When you get 10 people to buy a product from Cosmos, we are going to reward you with a brand spanking new Microsoft X.
*Or anything of equal value ($499). Perhaps that new Graphics Card or Monitor you've been wanting.
Here at Cosmos, we are going to be celebrating your birthday every month!
Originally, the idea was only selling cigarettes. However, i acknowledge that not everyone is a smoker. So i came up with a plan.
Join the League! When others from the game buy the HCL Pass, you will get paid $5 dollars. The Compensation has a incredible potential of income. (*MUST READ Blog -
Cosmos: Tips To Success (in this business)
. Also, we are going to send you a box of Oreo Birthday Cake cookies in celebration of your newfound path to Wealth when you buy the Collector's Figure.
*Applicable to any online experience. Start the community in your favorite game.
So you like the Cosmos business, you want to be a part of our payout program, but the products happen to be just a bit too expensive.
i understand the feeling, i have worked 40 hours a week at minimum wage, and not have enough money in my pocket to buy my next meal.
Here is the deal. i have provided invaluable information on my website that i could charge the price of a pet elephant for. Yet i'm hosting it here for free, including all of my books. For me, i feel like it's my Spiritual responsibility to do so, my mission of why i'm here on Earth. i just want to the Word to be spread. So i'm making the option available for you to be a Promoter of Cosmos for a membership cost of $25 dollars, all completely going to compensation plan in gratitude for participating.
Cheers on Oponn's wish, blessing you with the best of luck!

*Essentially, this is the registration pass into HCLeague.
*You get paid every time someone joins up for Promoter Status.
Let the games begin!
Cosmos is sponsoring all our players to compete in the league. Get your team together, fight to be the World's best.
We will be having a $100,000 prize pool at our main event for the end of the 2018 season. The Top 16 teams will get to travel to the venue all expenses paid.
Rankings will be determined via online tournaments throughout the year.
Three Jedi classes, so you will always be matched against equal competition.
The first tournament will be January 27th.
*if you don't have a team yet, no worries! our system will find others of similar skill to play with you.

*You agree that you are of legal age to buy Tobacco in compliance to where you live (state, nation) when you pay for the order.
*requires account creation. Product is shipped from overseas, so expect it to be delivered in around 2 weeks (tracking number provided).
*i live in Odessa, Florida and receive my orders in 14 Days.
Click Here
to see example of what your tracking will look like.
*i had a very sleek, professional style Online Shop that i used before closing the store down. This is a remnant version used as a example.
*NOTE: Do not click on any of the buy buttons. Nothing is being sold here. i have this webpage up strictly for presentation purposes only.
*i do not collect or see any of your bank card information. All payments are processed via Shopify (trusted&reputable like Paypal). Shopify complies with the highest level of Payment Card Industry (PCI) standards.
Cosmos Cigarettes (10 pk.)
Get Paid To Smoke
The only brand that puts money in your pocket for making our blend lit.

$49.99 + $5.00 S&H (tracking number included)
You get $20 per carton for each person you send to buy from our online store.

Enjoy sipping on the best Cigarette in the Universe!
$35.00
You have decided that you are going to make Cosmos your full-time venture.
After going to the local nightclub or wherever, 50 people buy from my store that you personally sent after passing out business cards (designed and already available) .

They all play their part, and also find 10 people to buy from Cosmos.
If everyone buys 1 carton, you make $1,000 in Direct payout and $2,500 just in Bonus payout.
These business cards will help you did this.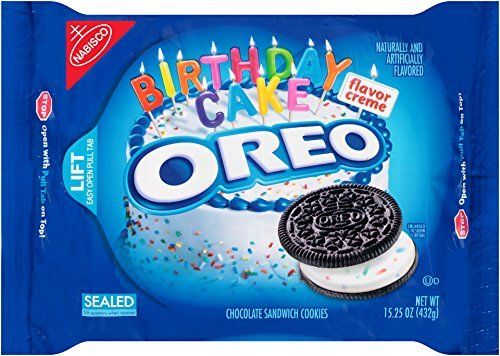 Promoter Status (League Pass)
$29.99
Only the coolest of kids allowed.

Come work with us!
Any other job is going to cost you more in start up cost than signing up as a Promoter of our League, perhaps in gas money if nothing else. No other league is going to pay you a dime for telling your friends about their competitions. You already love playing videogames, might as well make a full-time living doing it.
Good Luck & Have Fun participating in our Tournament!